Description
The VOGT Lance made from diecast aluminium blows with up to 2½ times sonic speed at 3,5 m³ per minute. The especially swirled stream damages neither roots nor ducts. The "Air Pickaxe" simplifies hand excavation enormously and stirs compacted gravel like butter. The Lance creates a search trench and uncovers the power cable, the gas- or water pipe, even in complicated crossing areas.
It cleans duct ends and threads down to the pores and clears openly driven pipes. Air escaping the soil widens the capillaries, which drains stagnant moisture, boosts root growth and soil organisms. The soft air preserves the plants and keeps the roots intact.
A whole series of useful extensions helps in difficult cases: a short, a flexible and a curved jet pipe reach the last corner, extension pipes deep areas. Thereby, prospecting trenches can be loosened and analysed without support. Frontages can be cleaned with a long Lance without scaffold. The sandblast-extension removes graffiti, bitumen and coats of paint. A pipe with reduced outlet permits compressors from 2,35 m³ per minute.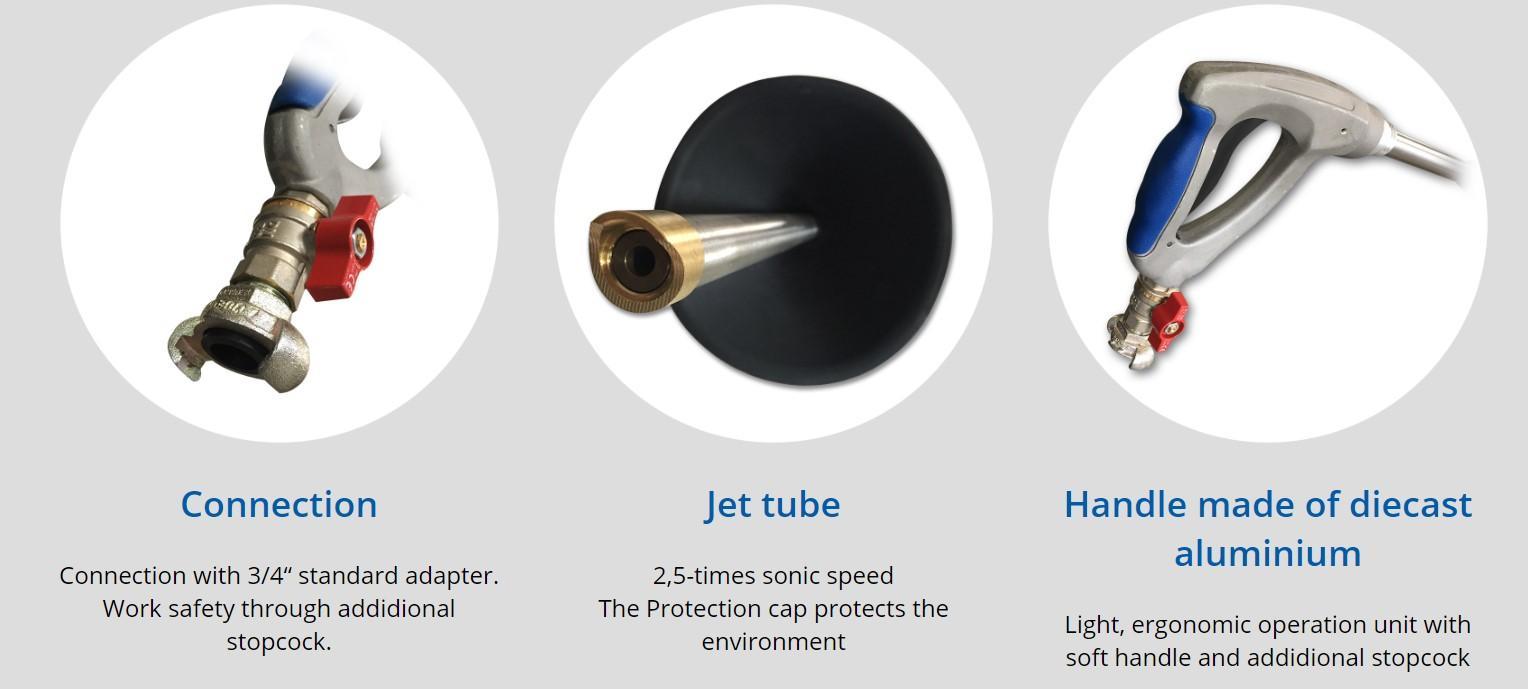 Technical Data:
| | | | |
| --- | --- | --- | --- |
| Vogt Lance | | Typ VL | VL 3,5 |
| Operating pressure | 3.0-6.0bar | Total length | 125 |
| Impact rate | — | Weight | 3,7 |
| Air consumption | 3.200 l/min | | |
Get your quote:
Or drop us an email to [email protected]